Ecclesiastical, specialist insurer of charity, faith, heritage & education sectors are running their '12 Days of giving' Christmas campaign again this year.
GO TO https://www.ecclesiastical.com/12-days/ and complete the nomination form quoting "Central Council of Church Bell Ringers" registered charity number 270036 – it only takes a minute or so, and we could win £1,000 to help us keep bellringing flourishing.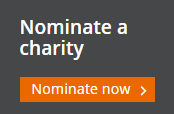 We're all volunteers and give our time for nothing but can do more with funds!
Ecclesiastical is encouraging everyone to use their social media channels to ask people to vote for their favourite cause to give them the best possible chance of winning – look for Church Matters @Ecclesiastical and use the following hashtags #bellringing #12days #movementforgood – spread the word!
To find out more about our Strategic Objectives, click here: https://cccbr.org.uk/about/reform/strategic-objectives/
Thank you!